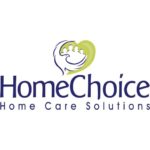 Website HomeChoice Home Care Solutions
Are you looking to be part of a booming industry? Do you have a knack for puzzles? Are you a people person? Are you task-oriented?  Do you enjoy helping others and being part of a winning team?
We are a locally-owned, family-run, non-medical home care agency and we are GROWING! We consider ourselves a work family and we are expanding! Currently we are in search of our newest TEAM MEMBER! This is a Part time semi-remote position from 4pm Friday's through Monday at 8:30am.
Our Scheduling Coordinator  manages the daily schedules of our clients and caregivers using our cloud-based software system. The Weekend Scheduling Coordinator, coordinates and manages staff schedules to provide top quality care to our clients, and maintains the perfect support structure for our caregivers. HomeChoice Home Care Solutions is currently seeking a reliable, confident, client focused, and organized individual for this position.
Hours: 4pm Friday to 8:30 am Monday Fully REMOTE except as noted below:
4:00 pm Friday- Phone pick up and schedule review at our office conveniently located in Raleigh, NC (30 minutes)
8:30 am Monday- Phone hand off and weekend review at our office (30 minutes)
Work as a team with another scheduling coordinator to:
Manage the relationships and be the key weekend contact for clients and caregivers

Maintain all scheduling of caregivers for clients

Act as liaison between clients and caregivers

Communicate any changes/additions to caregivers and clients/families

Staff cases in a timely manner when a caregiver calls out

Document any events/incidents reported

Respond to all inquiries from caregivers and clients in a timely manner

Answer the On-Call phone and provide appropriate actions

Must be have weekend availability
Qualifications:
Proficient in Microsoft Office and using the internet
Previous scheduling or dispatching experience is a plus
Comfortable handling quickly changing plans- the ability to "go with the flow"
Professional phone demeanor
Organizational/Communication experience
Experience in providing exceptional customer service, displaying professionalism during interactions, ability to prioritize urgent and time sensitive information in a caring and compassionate nature.
This job requires a person who can stay cool under pressure and who can handle last-minute changes and challenges
This is not an appointment-setting position. It requires someone who can think outside the box for solutions and who can solve puzzles.
CNA experience is a plus
Must be fully vaccinated for COVID-19
Benefits:
Medical, dental & vision insurance offered after 30 days
Paid time off
Career development- as we grow your career path grows!
Ongoing training to keep your skills current
AFLAC Supplemental insurance
Awards and recognition
Bonus plan
Apply today to join an award winning team & make a difference to those who need it most!