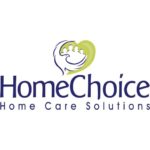 Website HomeChoice Home Care Solutions
Are you looking to be part of a booming industry? Do you have a knack for puzzles? Do you like to be busy? Are you task-oriented? Do you love being part of a team?
We are a locally-owned family-run non-medical home care agency. We are a husband and wife team and treat our employees and clients like family.
Our Scheduling Coordinator Team manages the daily schedules of our clients and caregivers using our cloud-based software system. The Scheduling Coordinator coordinates and manages staff schedules to provide care to our clients. HomeChoice Home Care Solutions is currently seeking a reliable, confident, client-focused and organized person for this position.
Duties:
Oversee all scheduling of caregivers with clients
Act as liaison between clients and caregivers
Staff cases in a timely manner when a caregiver calls out.
Manage and staff new and current clients into the future
Must be willing and able to answer on-call phone after hours and on weekends on a rotating schedule (there is additional pay associated with this duty).
Qualifications:
Proficient in Microsoft Office and using the internet
Previous scheduling/ dispatching experience is a plus
Experience in an office setting, answering phones and providing client-focused service
This job requires a person who can stay cool under pressure and who can handle last-minute changes and challenges
This is not an appointment setting position. It requires someone who can think outside the box for solutions and who can solve puzzles.
College degree
Benefits:
Paid time off
Career development- as we grow your career path grows!
Ongoing training to keep your skills current
AFLAC Supplemental insurance
Awards and recognition
Bonus plan
Full-time
Location: Raleigh, NC
TO APPLY: Please apply via indeed.com and complete the 2 quick assessments